Crustless Paleo Pumpkin Pie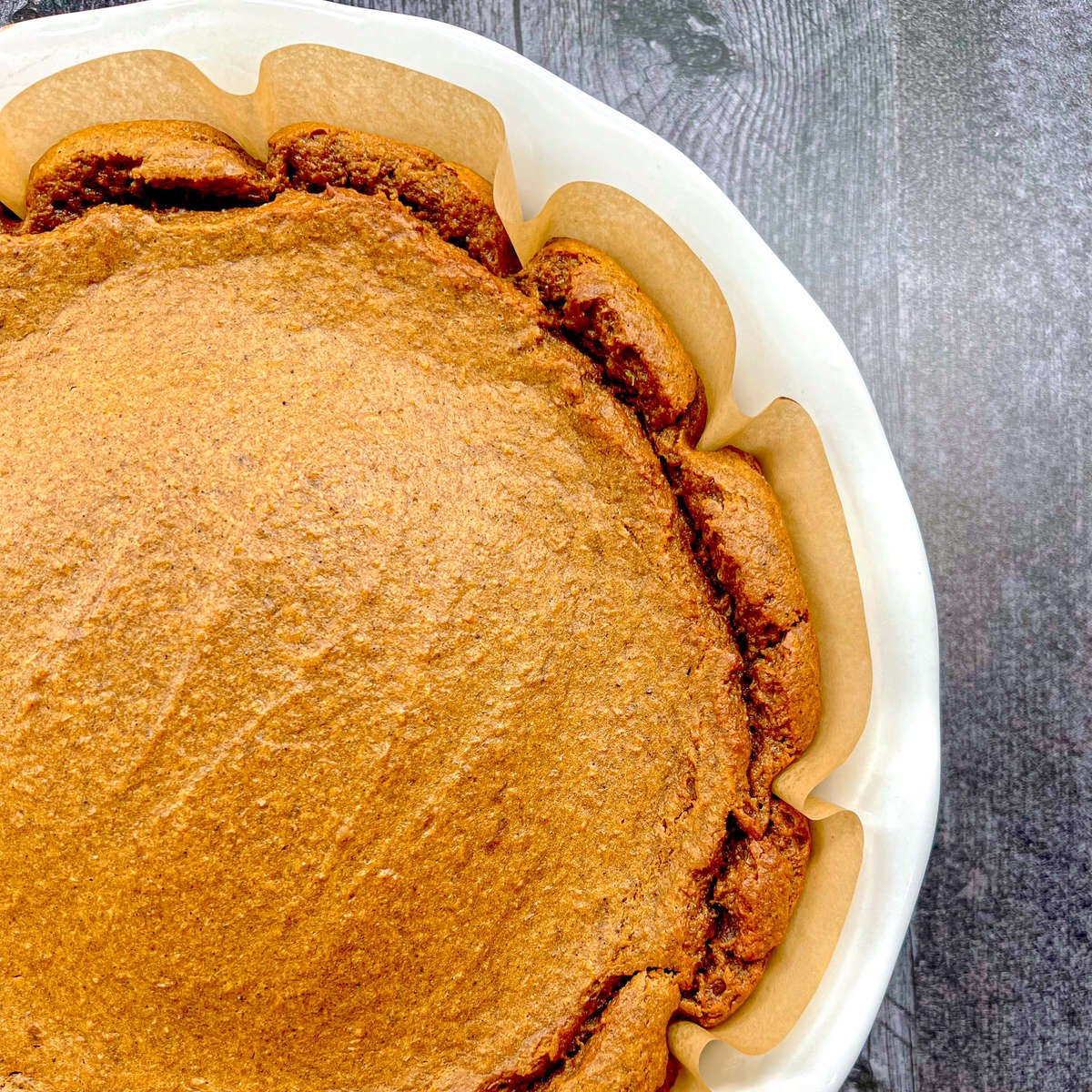 Crustless Paleo Pumpkin Pie
YOU NEED
2 cans pumpkin puree, or sweet potato puree
6 tbsp pure maple syrup + 2 tbsp coconut sugar
2 eggs, or vegan egg substitute (we use 2 flax eggs!)
1 tsp cinnamon
1 + ½ tsp pumpkin pie spice
Directions:
Blend all ingredients in a food processor until smooth.
Pour mixture into a pie dish lined with a piece of round parchment paper. This will keep the pie from sticking...and looks a little like a crust!
Bake pie in a 350 degree oven for 40-50 minutes, or until set in the middle.
Serve warm or cold! Extra delicious with dairy-free vanilla ice cream!