LOOKING FOR
THE PERFECT
ON-COURSE
SNACK?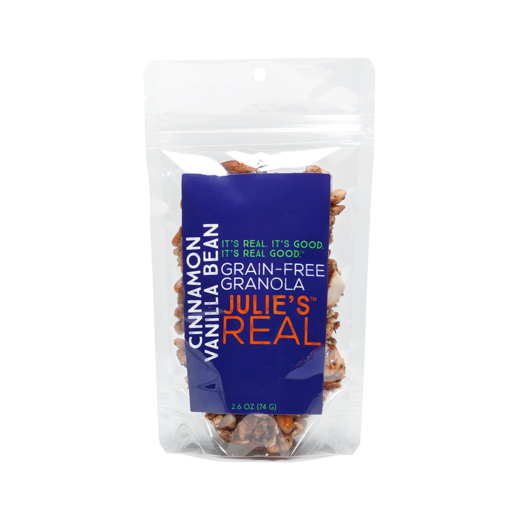 GRAIN-FREE GRANOLA, CINNAMON VANILLA BEAN
(3-PACK)
$14.85
Real vanilla beans and a touch of cinnamon give this snack its exceptional tastiness.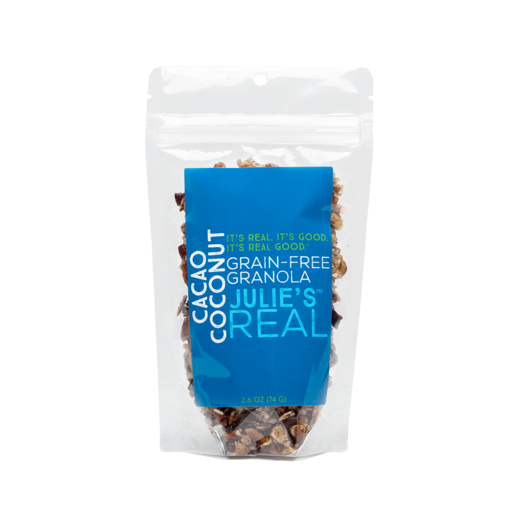 GRAIN-FREE GRANOLA, CACAO COCONUT
(3-PACK)
$14.85
Real organic cacao nibs give this good-for-you snack its deep chocolately flavor.
RESEALABLE
SNACK PACKS
MAKE SNACKING
THROUGHOUT
YOUR ROUND EASY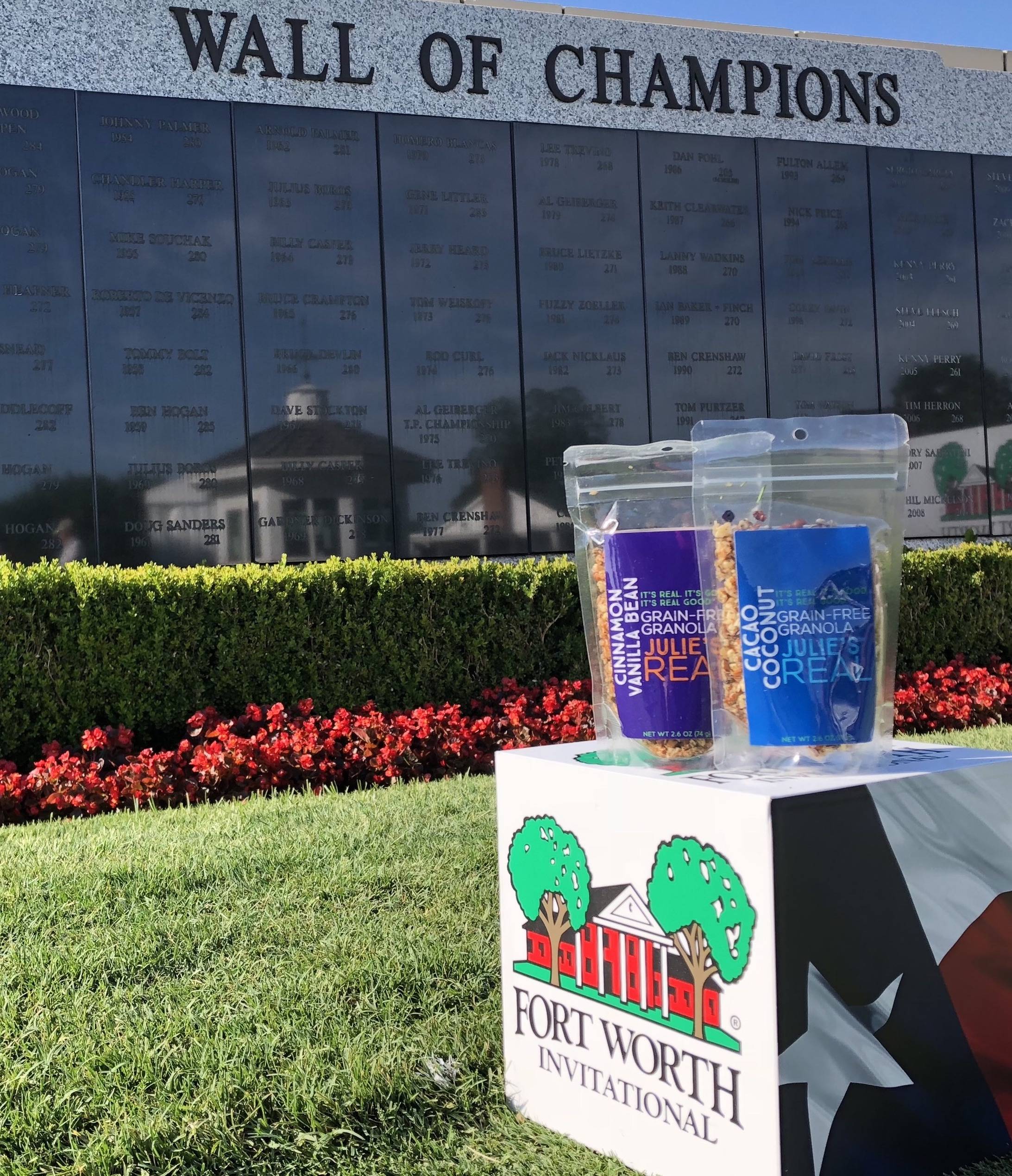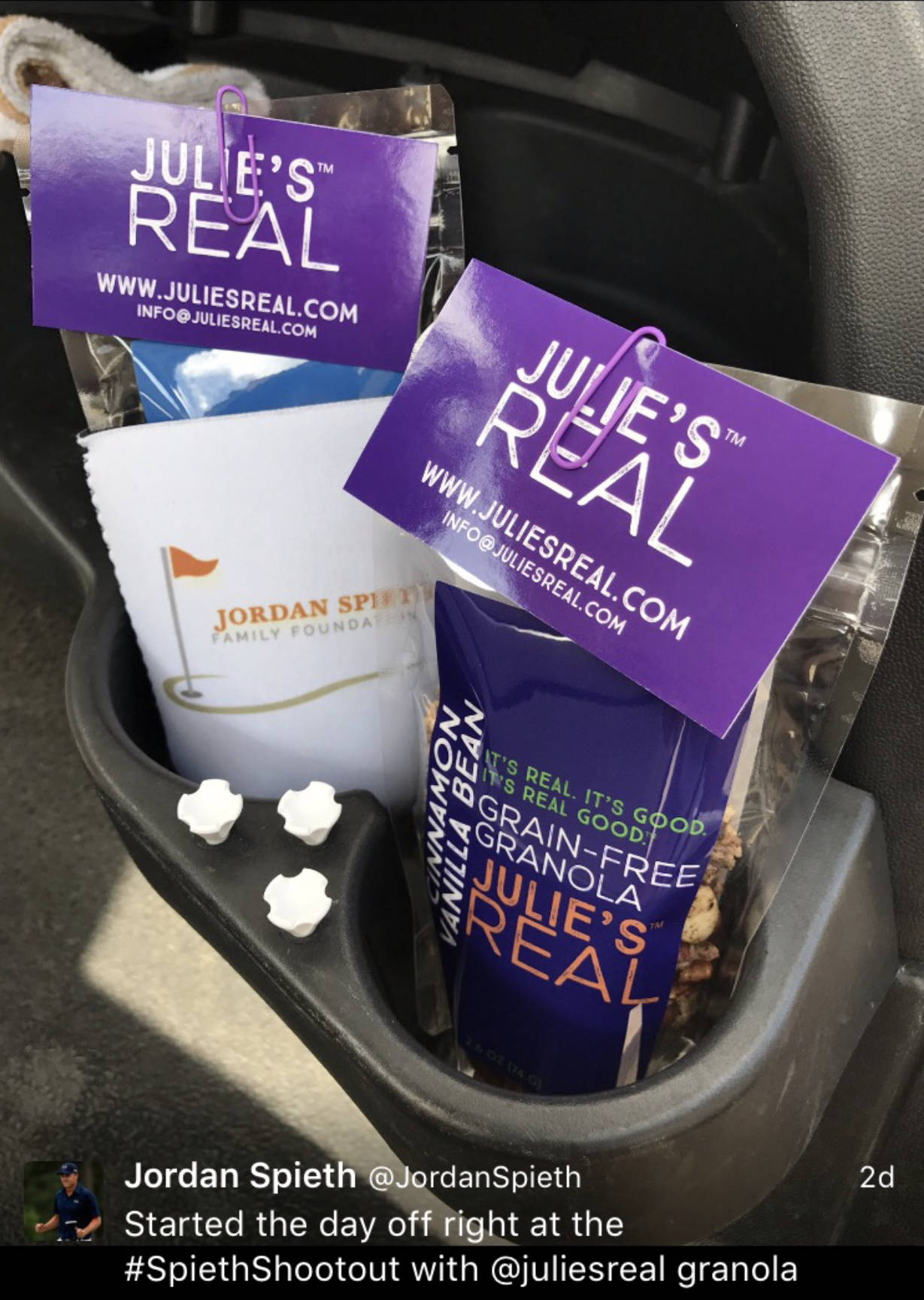 JULIE'S REAL
PROVIDES
SUSTAINED ENERGY
FOR YOUR ROUND
OF GOLF
JULIE'S REAL IS ON THE
1ST & 10TH TEE
AT PGA TOUR EVENTS
AROUND THE COUNTRY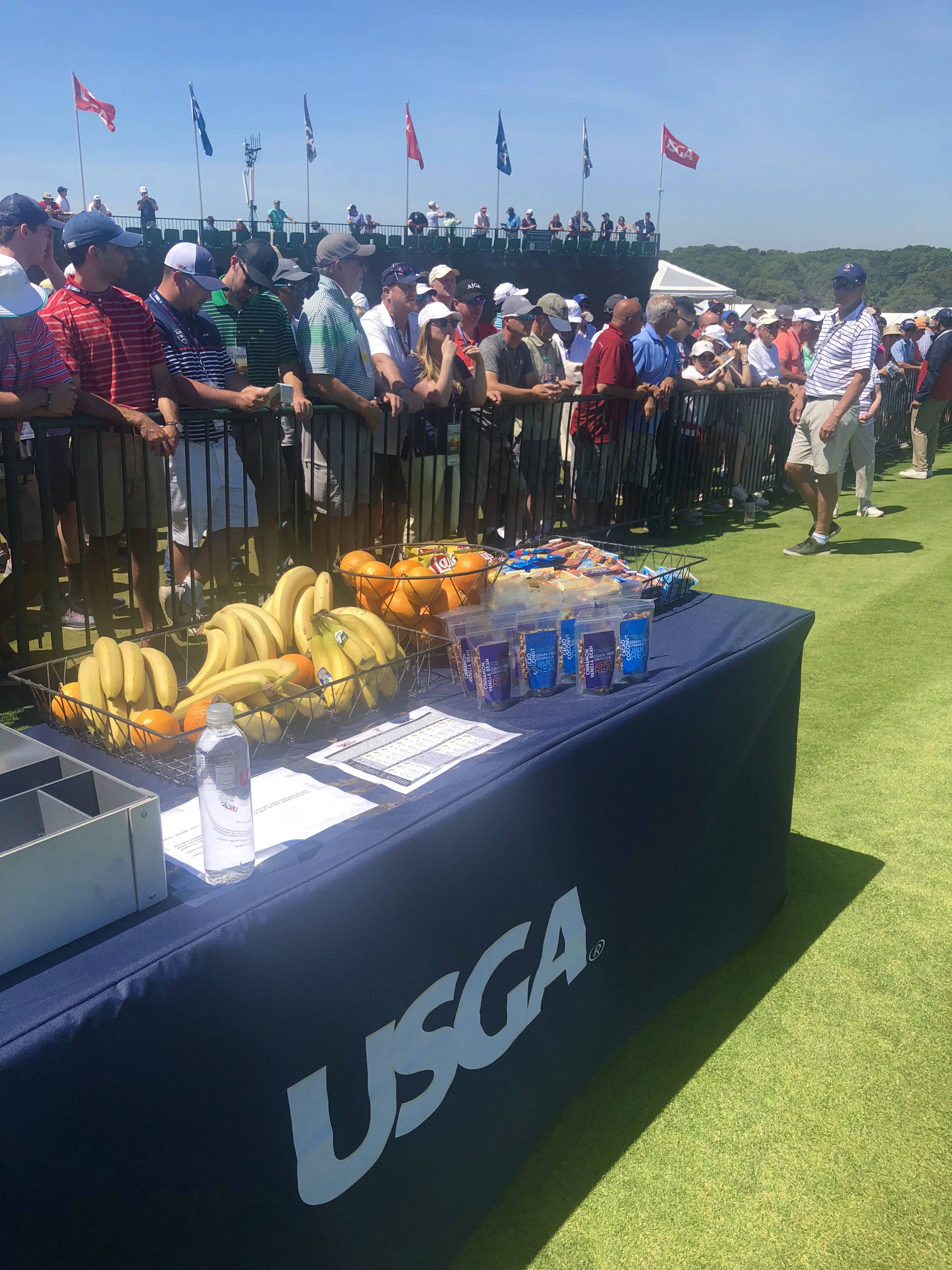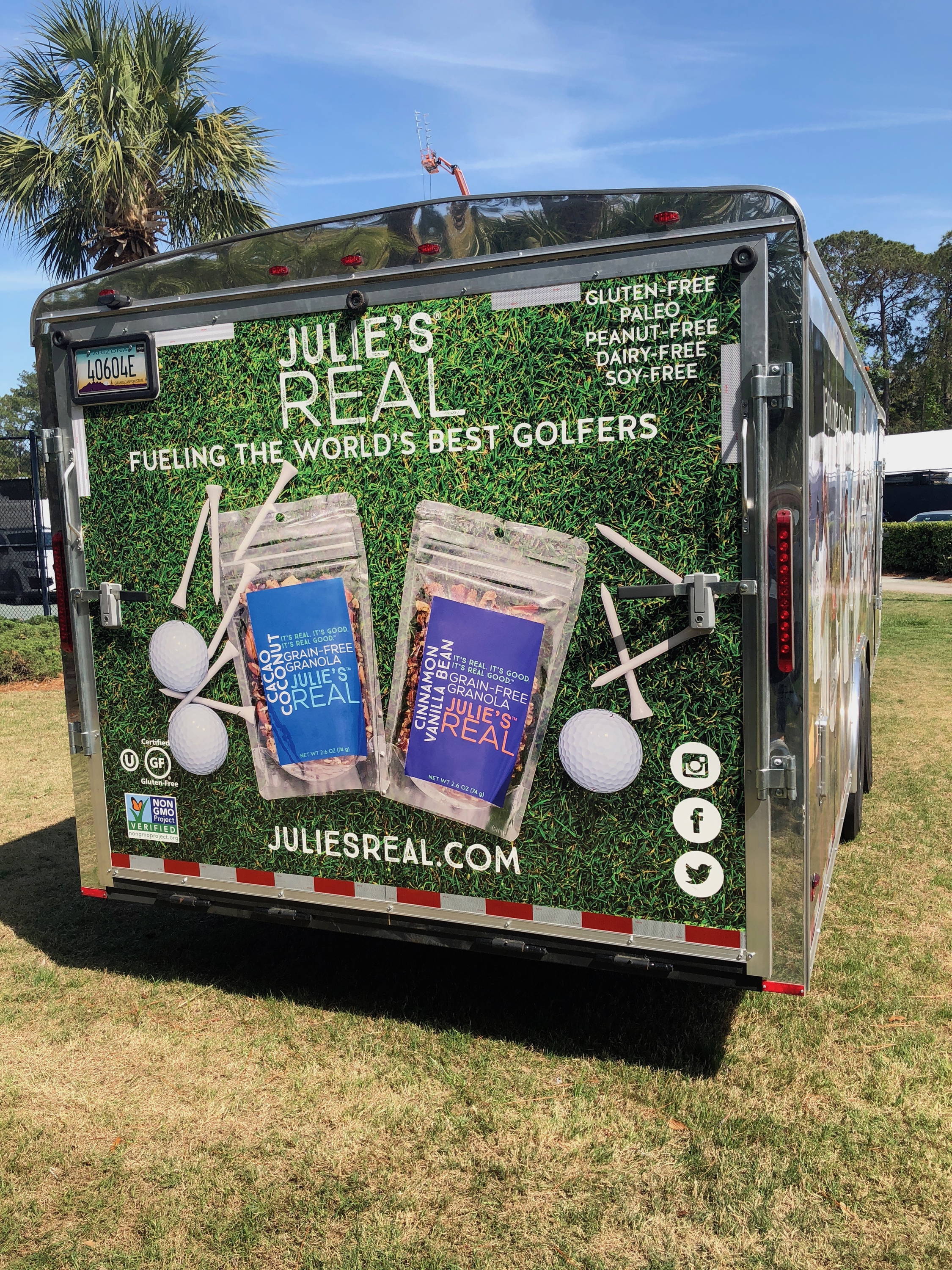 JULIE'S REAL IS THE
CHOICE OF
THE U.S. RYDER
CUP TEAM &
THE U.S.
PRESIDENTS CUP
TEAM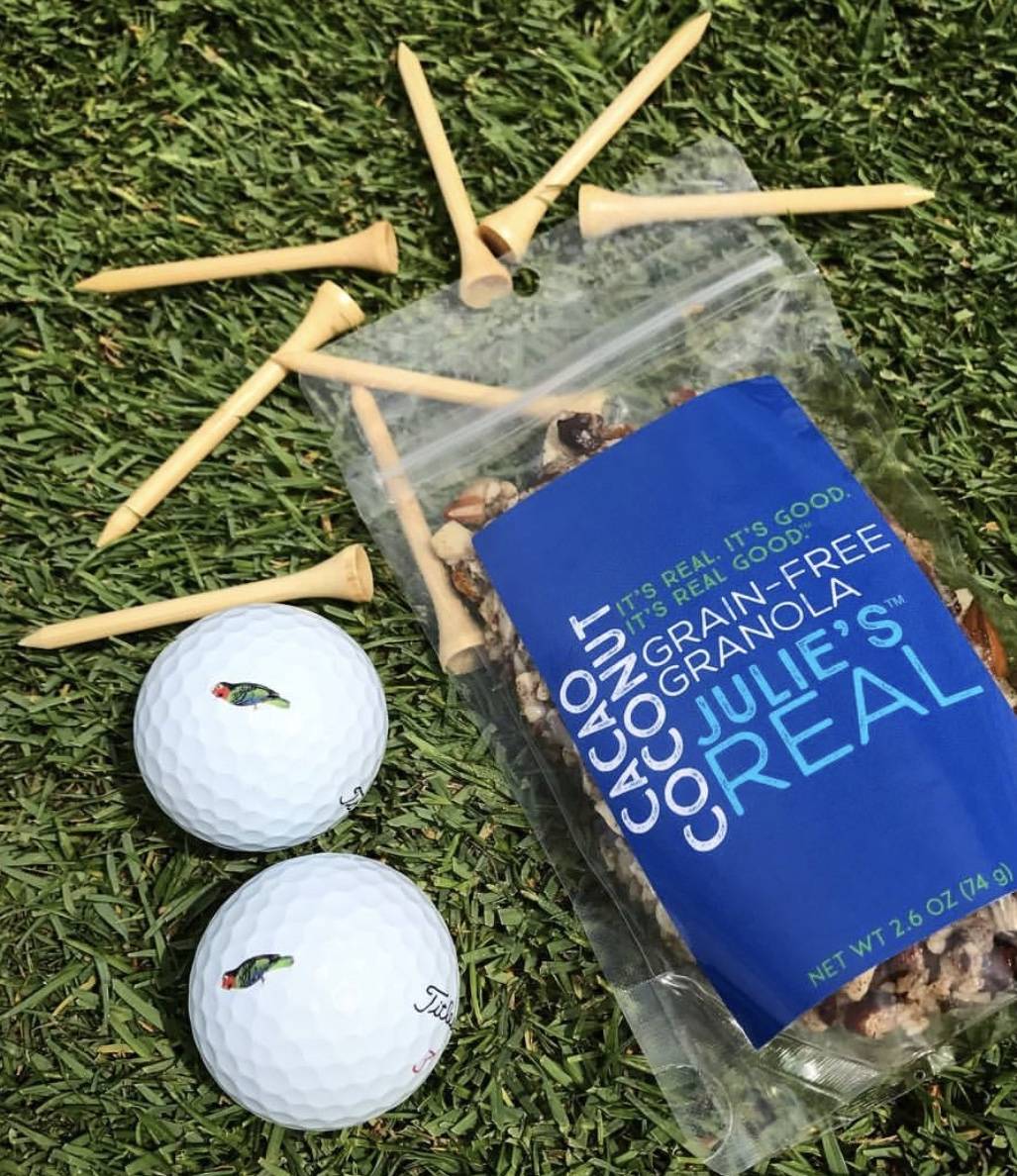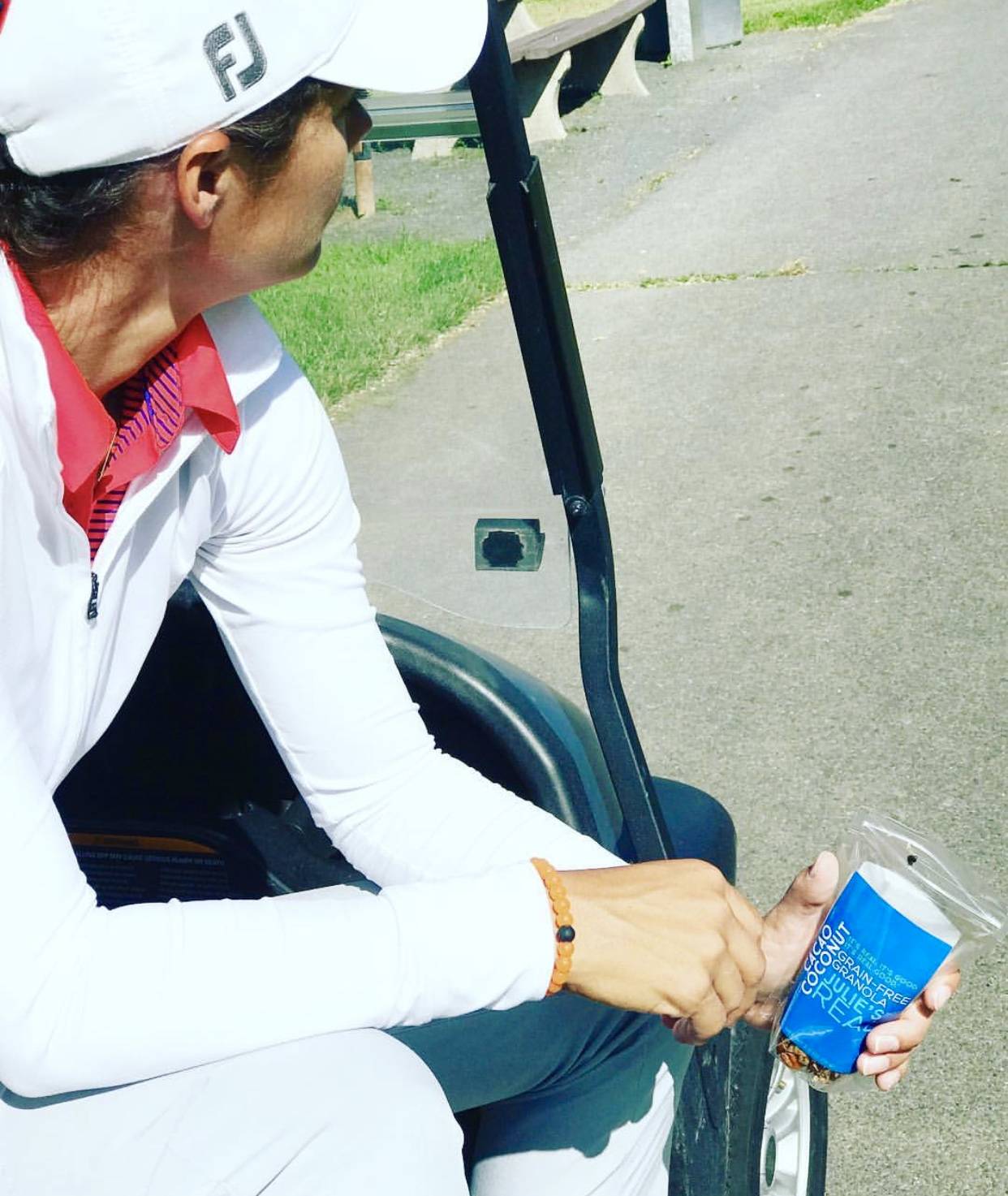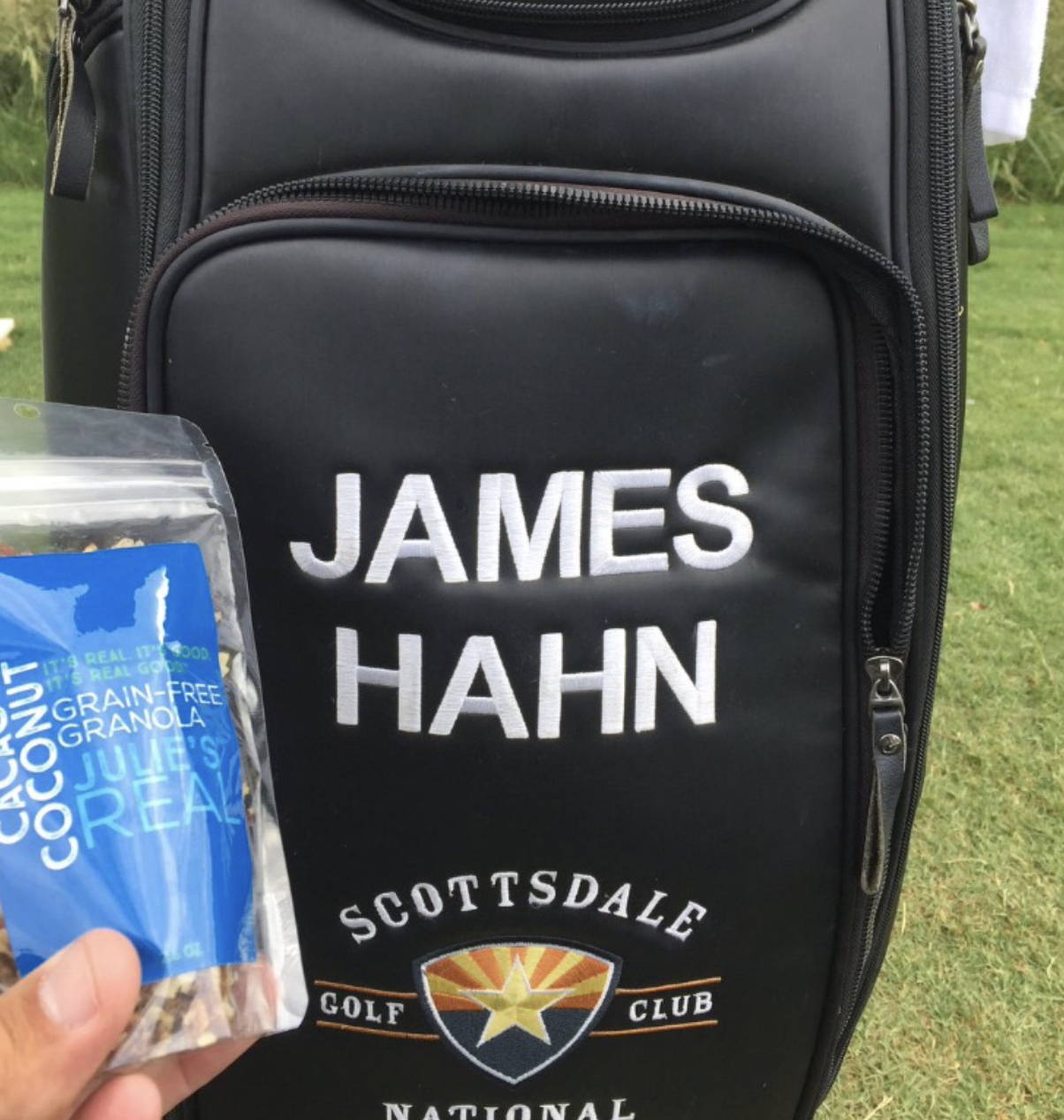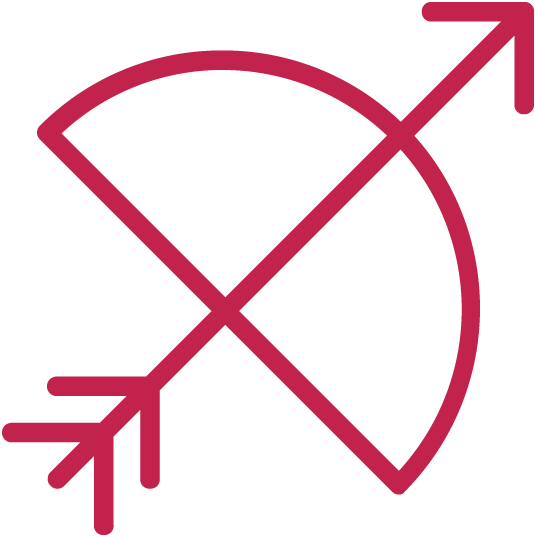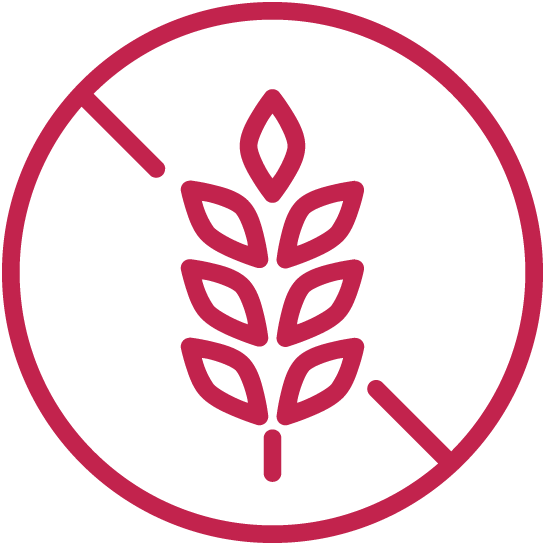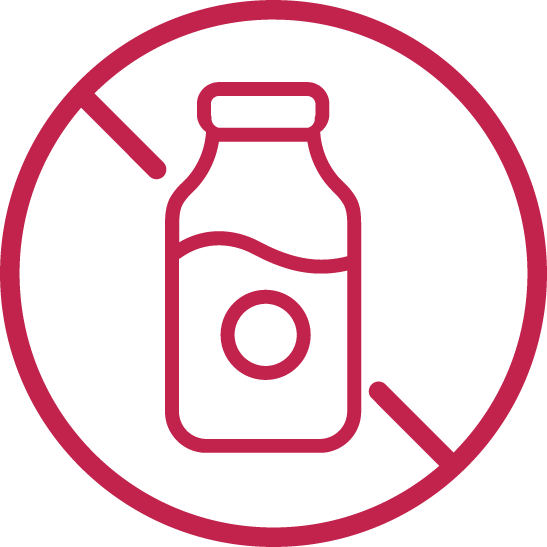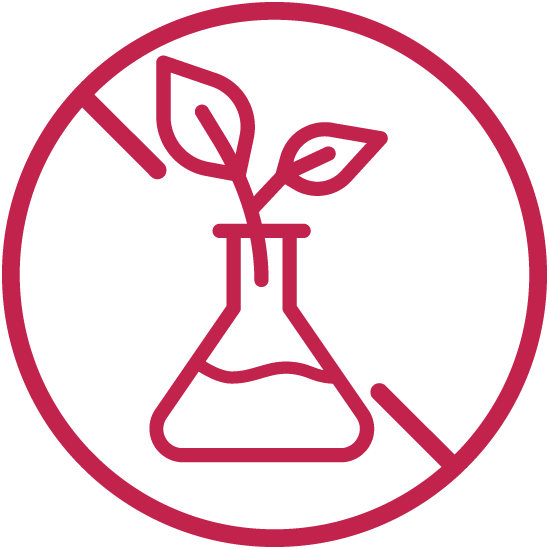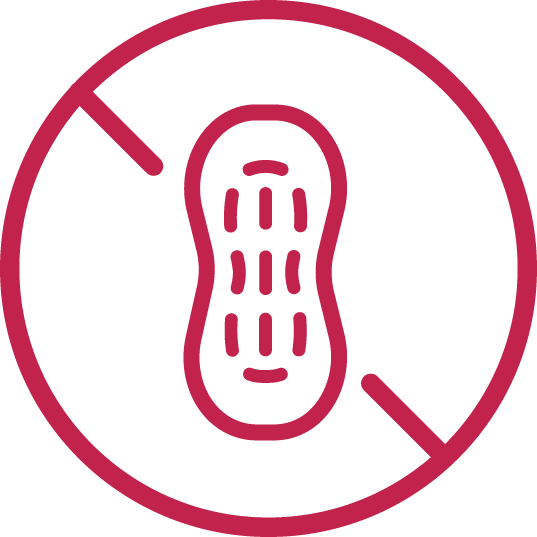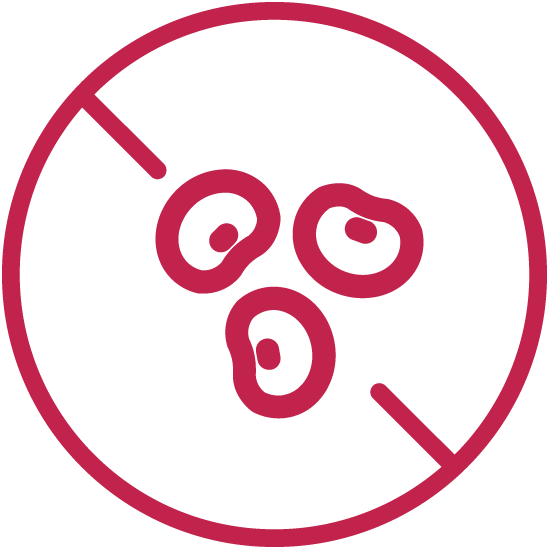 WHAT
CUSTOMERS SAY
ABOUT
JULIE'S REAL
"Ordered for my daughters college golf team this fall. The 12 packets I originally ordered are already gone! This is good stuff!"
Ron K.
"It's hard to find golf course nutrition that isn't easily melted and full of sugar. These snack bags are the perfect size and great tasting."
Lyle B.
"I love this product! It gives me energy on the golf course! I also love it in my yogurt in the morning. My favorite snack!"
James H.
HOW DOES YOUR 100% SATISFACTION GUARANTEE WORK?
It's simple - if you buy our products and don't like them, just let us know via email and we'll refund you. IT'S THAT GOOD!
For a limited time, shipping is 100% FREE. If you buy now, you can try our products for $13.99!
how does it taste so good?
We use only 100% REAL whole food ingredients. This makes our products taste better than anything you'll find from any other brand! Organic honey, cacao nibs, coconut and REAL vanilla beans taste so much better than processed ingredients that don't add amazing flavor or nutritional value to your food. Our products are made with just REAL food; nothing processed and no "natural flavorings". IT'S REAL GOOD!