THE WORLD'S BEST
HIKING SNACKS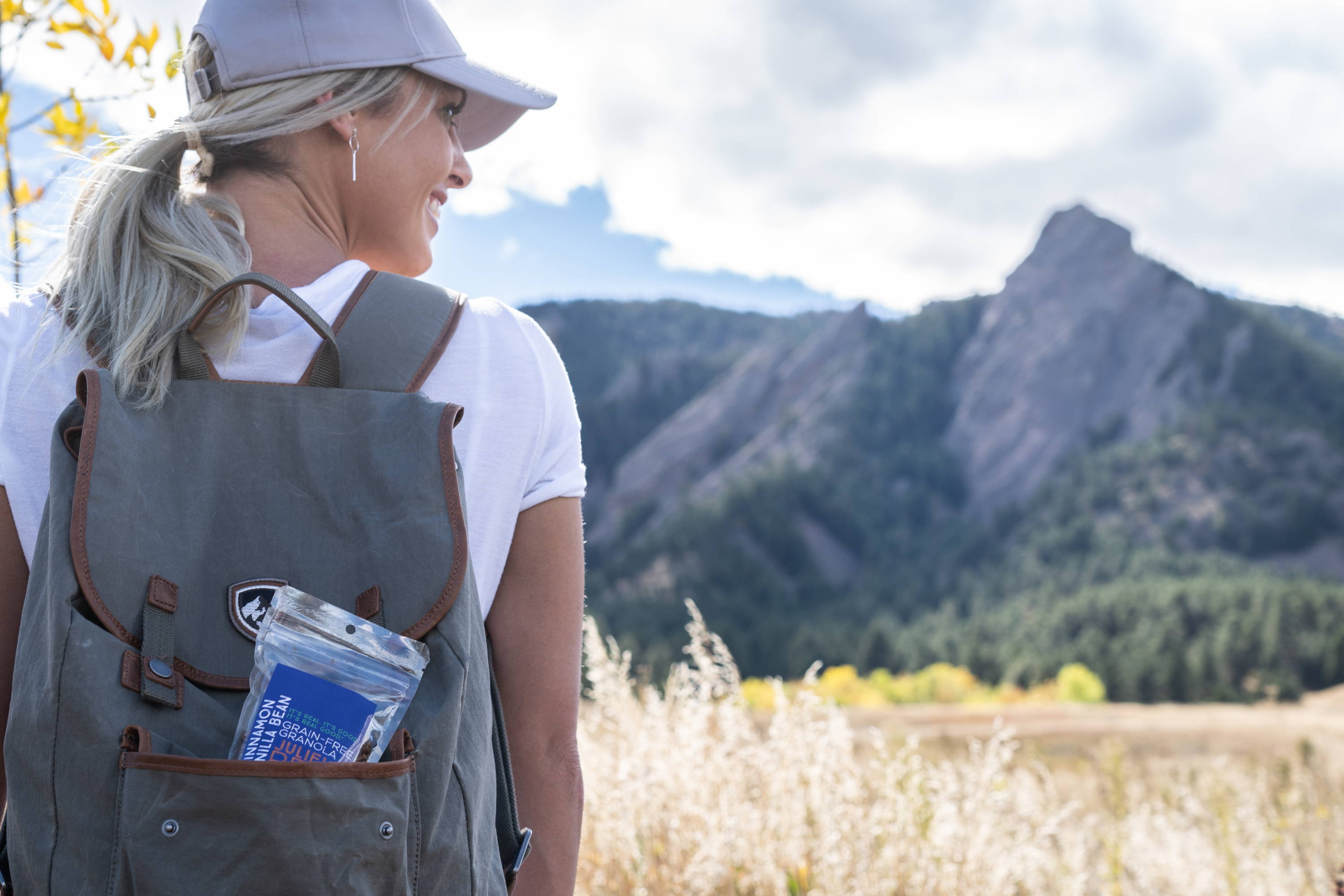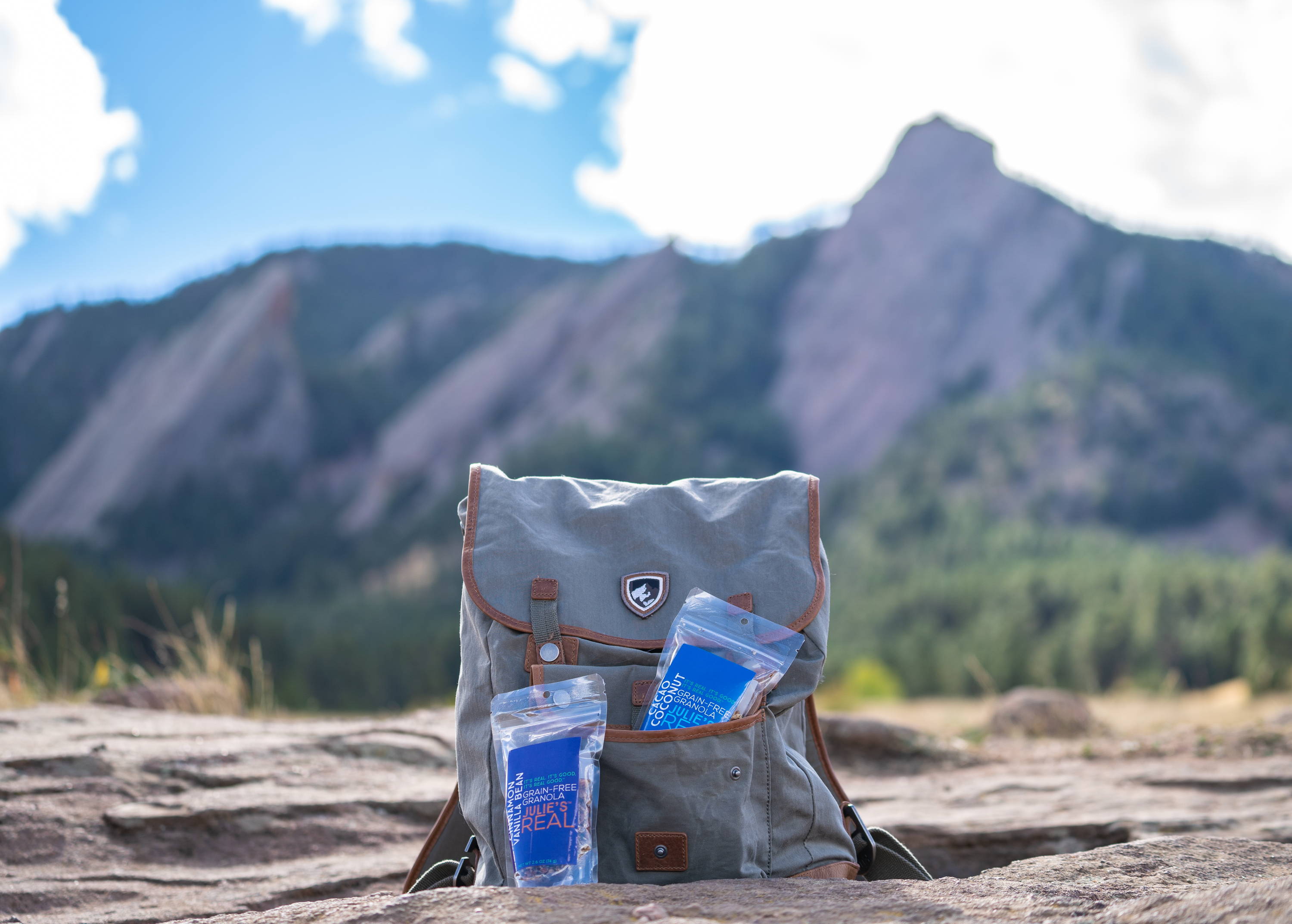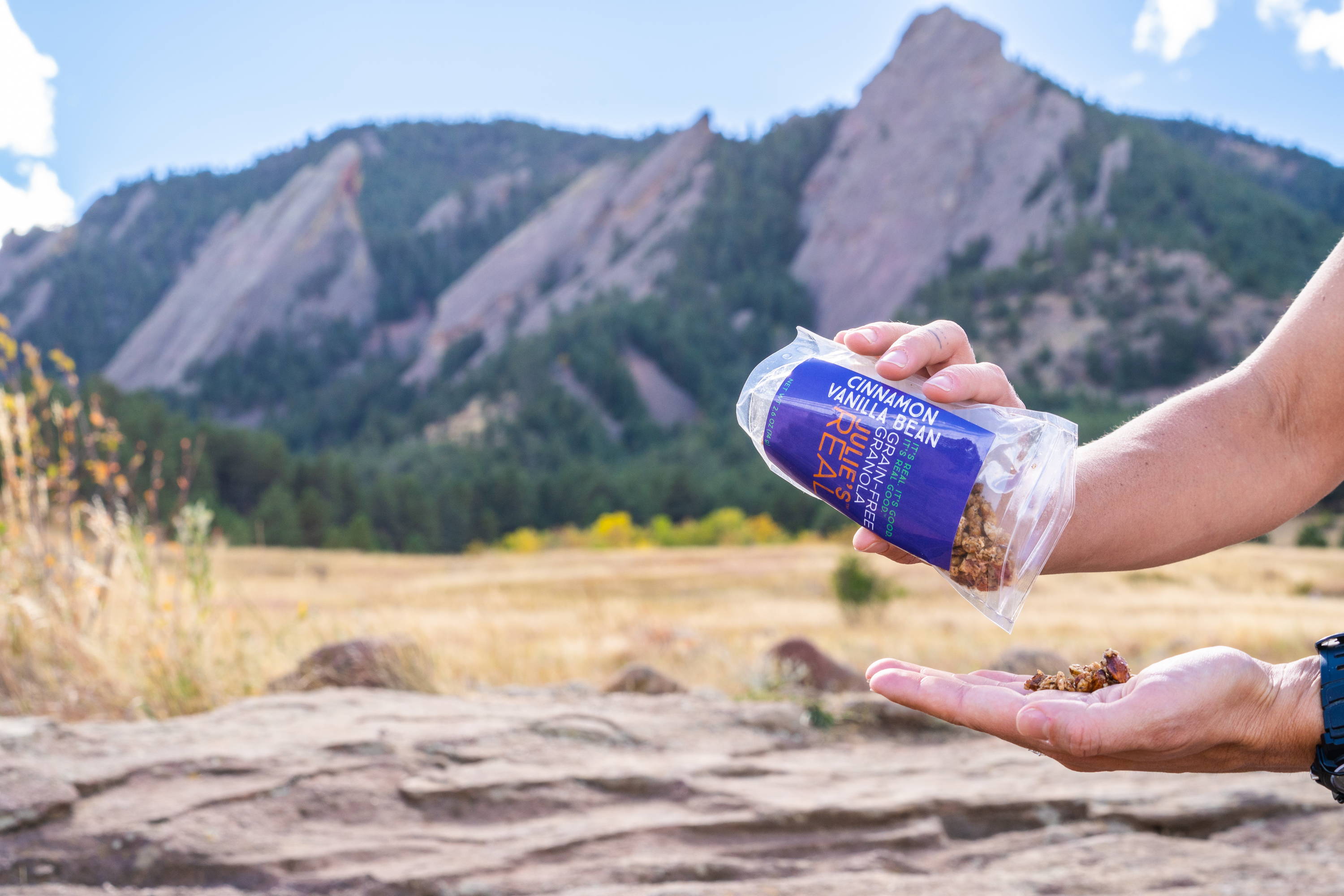 Julie's Real Grain-Free Granola provides sustained energy for an active lifestyle and is perfect for on-the-go snacking. Our 100% whole food ingredients supply you with the nutrition your body needs even on the most challenging trail!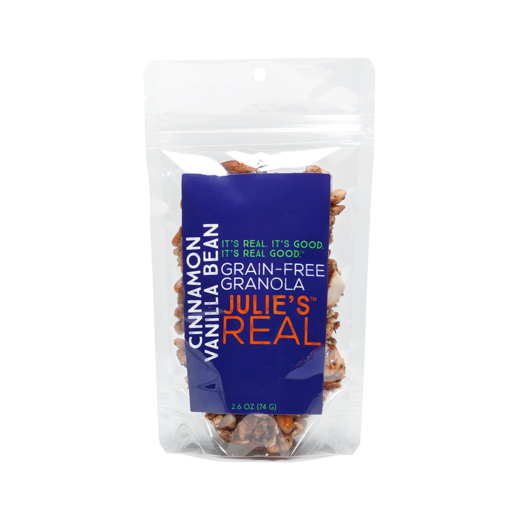 GRAIN-FREE GRANOLA, CINNAMON
VANILLA BEAN
(3-PACK)
$14.85
Real vanilla beans and a touch of cinnamon give this snack its exceptional tastiness.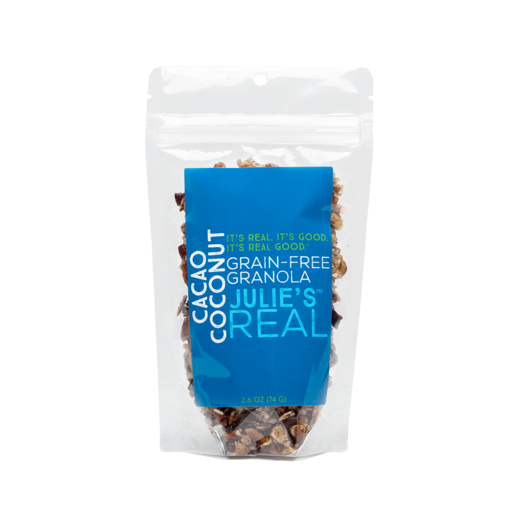 GRAIN-FREE GRANOLA, CACAO
COCONUT
(3-PACK)
$14.85
Real organic cacao nibs give this good-for-you snack its deep chocolately flavor.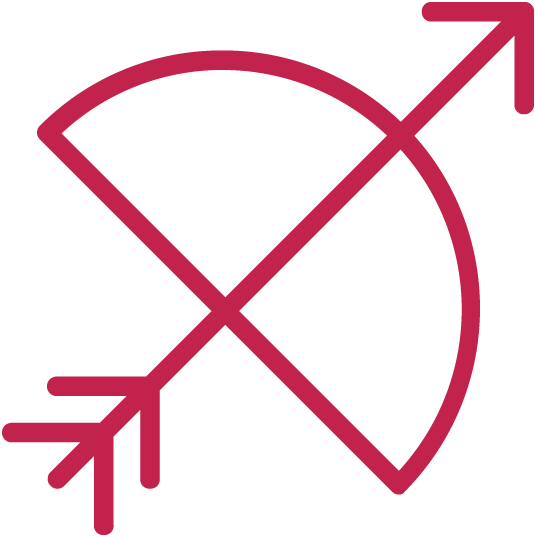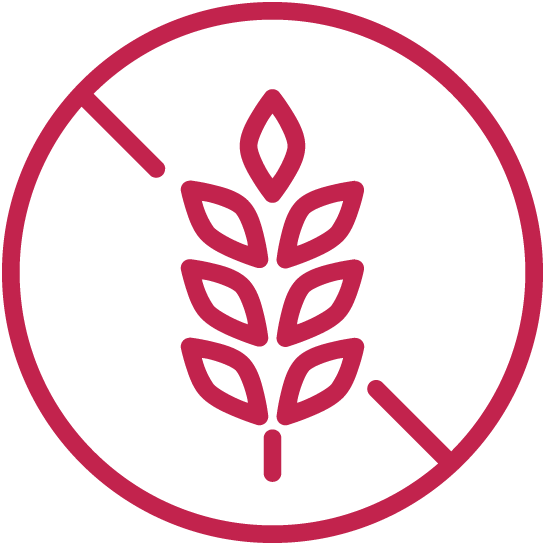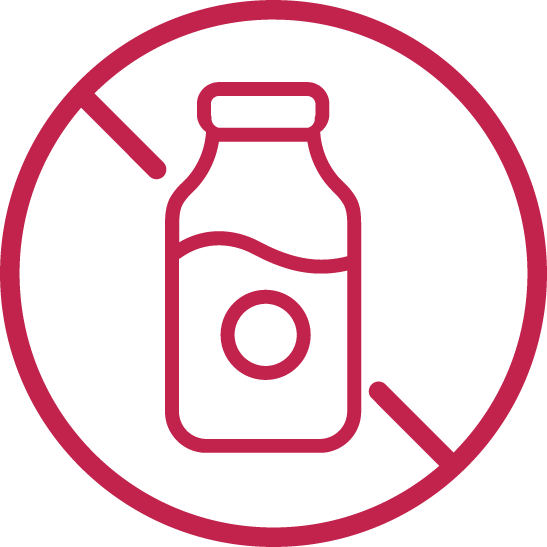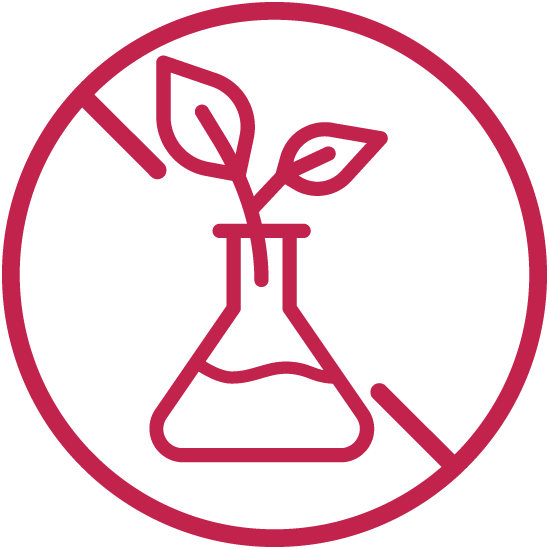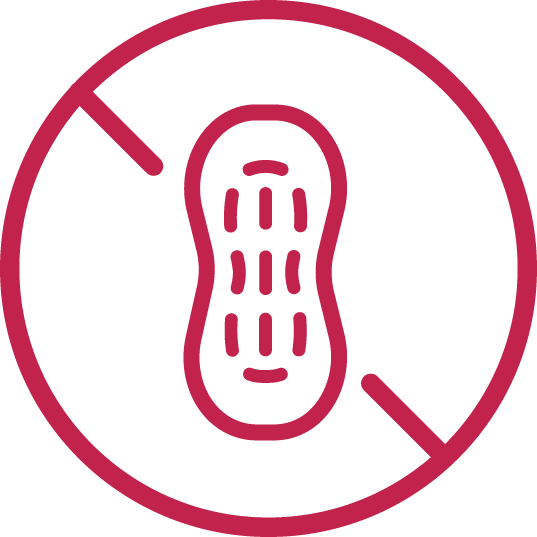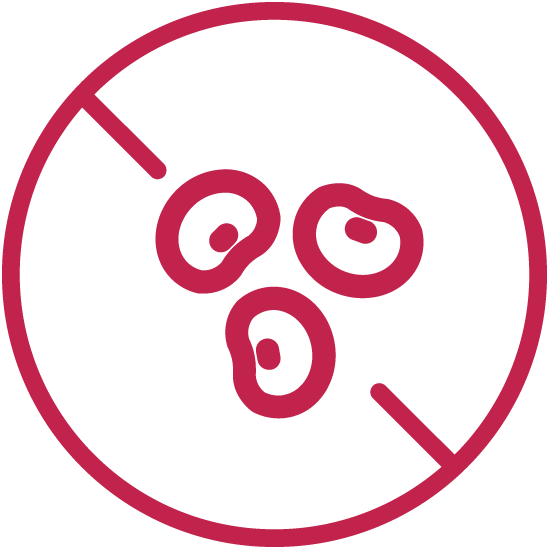 ONLY THE BEST INGREDIENTS - SEE FOR YOURSELF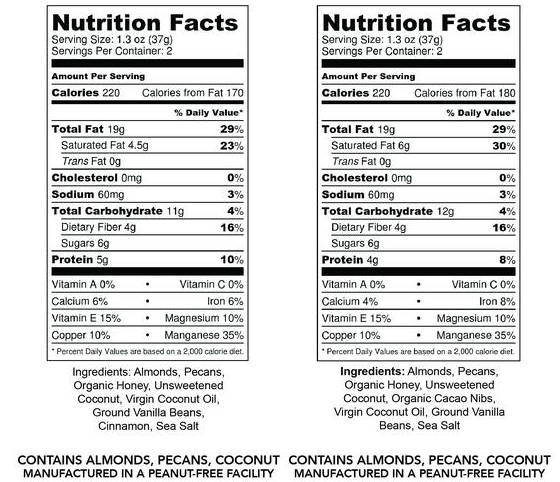 100% Real Whole Foods - No fillers, extracts, powders, or flavorings

Amazing Taste!

100% Guaranteed - Don't like it? Get a refund. It's that simple.

Manufactured in a peanut-free facility!

Less than 10 ingredients! - Just REAL food!
WHAT CUSTOMERS SAY ABOUT OUR GRAIN-FREE GRANOLA
"It's got everything, great taste, great nutrition...I love it!!"
Walter S.
"I love the convenience of the individual packs. Perfect size for taking them on the go especially hiking. The flavor is amazing. I will order this again."
Donna S.
"Using this for backpacking...this is the best granola type mix I have ever tasted. Very delicious! Not crunchy like others either."
Troy P.
HOW DOES YOUR 100% SATISFACTION GUARANTEE WORK?
It's simple - if you buy our products and don't like them, just let us know via email and we'll refund you. IT'S THAT GOOD!
For a limited time, shipping is 100% FREE. If you buy now, you can try our products for $13.99!
how does it taste so good?
We use only 100% REAL whole food ingredients. This makes our products taste better than anything you'll find from any other brand! Organic honey, cacao nibs, coconut and REAL vanilla beans taste so much better than processed ingredients that don't add amazing flavor or nutritional value to your food. Our products are made with just REAL food; nothing processed and no "natural flavorings". IT'S REAL GOOD!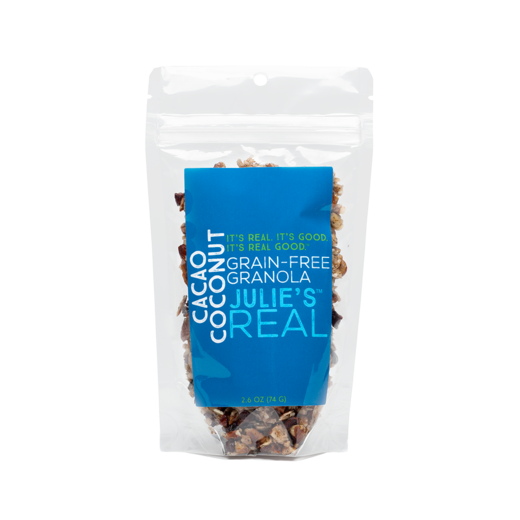 CACAO COCONUT GRAIN-FREE GRANOLA
(6-PACK)
$27.62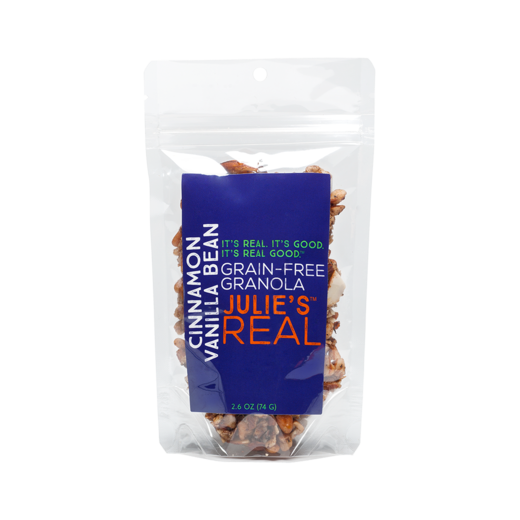 CINNAMON VANILLA BEAN GRAIN-FREE GRANOLA
(6-PACK)
$27.62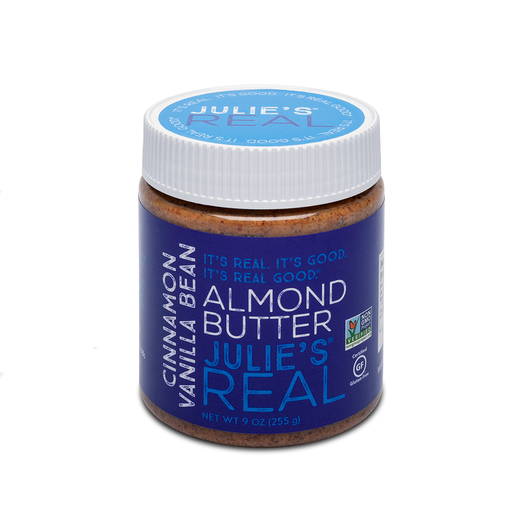 CINNAMON VANILLA BEAN ALMOND BUTTER
$13.99