Blueberry Chia Jam "Cheesecake" Bites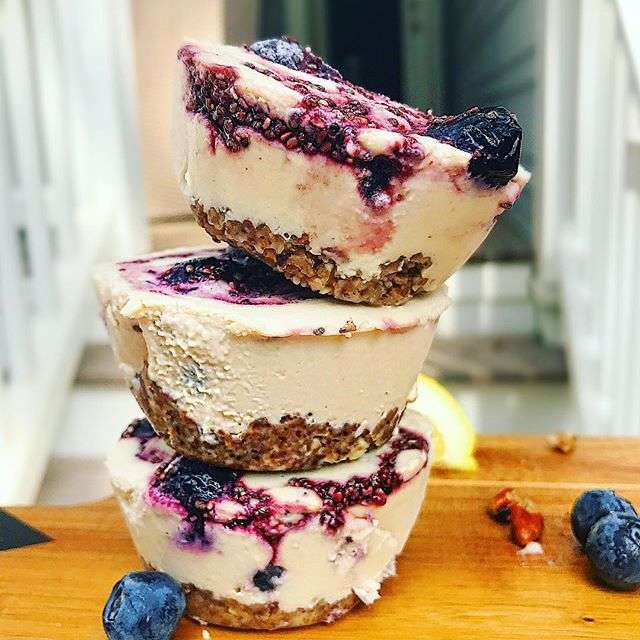 Blueberry Chia Jam "Cheesecake" Bites
YOU NEED
CRUST
2 cups Julie's Real Cacao Coconut Grain-Free Granola
1 tbsp flaxseed
1 tbsp coconut oil
5 dates

"CHEESECAKE"
1 1/2 cups raw cashews, soaked overnight
1 can full fat coconut milk
1/4 cup lemon juice
1/4 cup maple syrup
2 tablespoons coconut oil
2 tablespoons coconut sugar
Splash of vanilla
Sprinkle of salt

BLUEBERRY CHIA JAM
1 bag frozen blueberries (thawed)
1/3 cup coconut sugar
1/3 cup chia seeds
2 tablespoons lemon juice
Directions:
Pulse crust ingredients in the food processor until combined. Press into muffin tins and let chill in the freezer. Blend "cheesecake" ingredients until smooth. Mash jam ingredients together. Pour a layer of cheese cake into each muffin tin, then add a layer of blueberry jam and add more cheesecake to the top. Freeze until firm!