Guilt-Free Cacao Espresso Almond Butter Paleo Truffle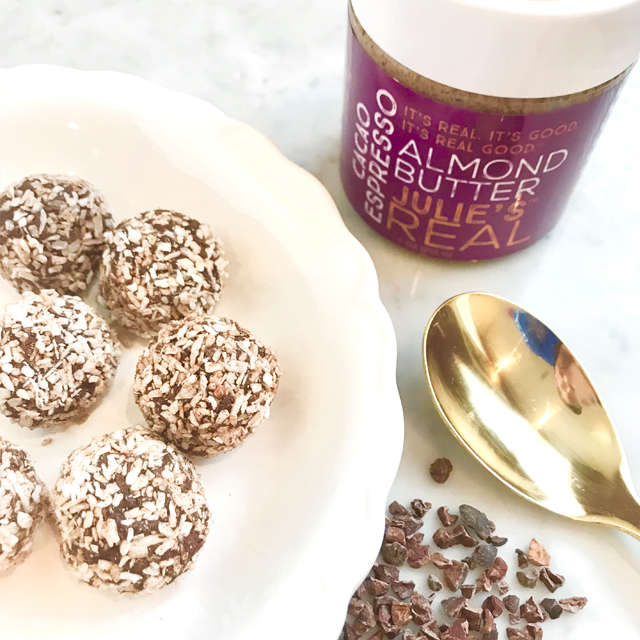 Guilt-Free Cacao Espresso Almond Butter Paleo Truffle
YOU NEED
4 oz bar of 100% cacao
2 tbsp maple syrup
1/2 cup 100% cacao powder
1/2 cup shredded coconut
DIRECTIONS
Melt 100% cacao bar in microwave... heat for 1 minute, stir, then heat for an additional 30 seconds and stir again until completely melted.
Add maple syrup to cacao and stir to combine.
Add Julie's Real Cacao Espresso Almond Butter to cacao mixture and stir.
Cool cacao almond butter mixture in freezer for approximately 10 minutes.
Scoop mixture with a spoon and roll into a ball with your hands.
Roll truffle in 100% cacao powder, then roll in coconut.