Cacao Espresso Paleo Mousse Pie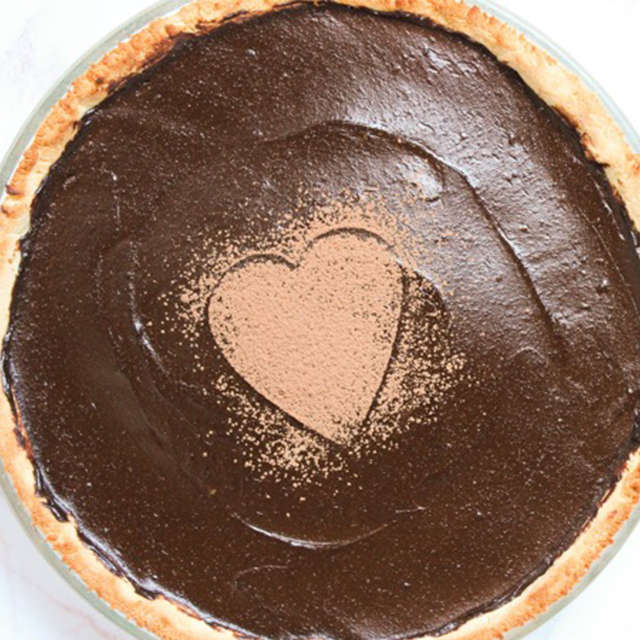 Cacao Espresso Paleo Mousse Pie
YOU NEED
For the filling
4 large avocados
2/3 cup honey or maple syrup
1 cup 100% cacao powder
1/2 cup almond or cashew milk
Dash of sea salt
For the Crust
1/2 cup coconut oil, melted
2 eggs
1/4 tsp sea salt
3/4 cup coconut flour
1-3 tbsp honey
DIRECTIONS
Preheat oven to 400 degrees.
Beat oil, eggs, honey and salt together with a fork. Add coconut flour. Stir until dough stays together.
Pat dough into a deep 9" greased pie plate. Prick with a fork.
Bake for 8-10 minutes. Let cool.
Blend all filling ingredients in food processor or blender until smooth.
Transfer to cooled pie crust and refrigerate for 1 hour, or until ready to serve.