Blueberry Banana Paleo Mug Cake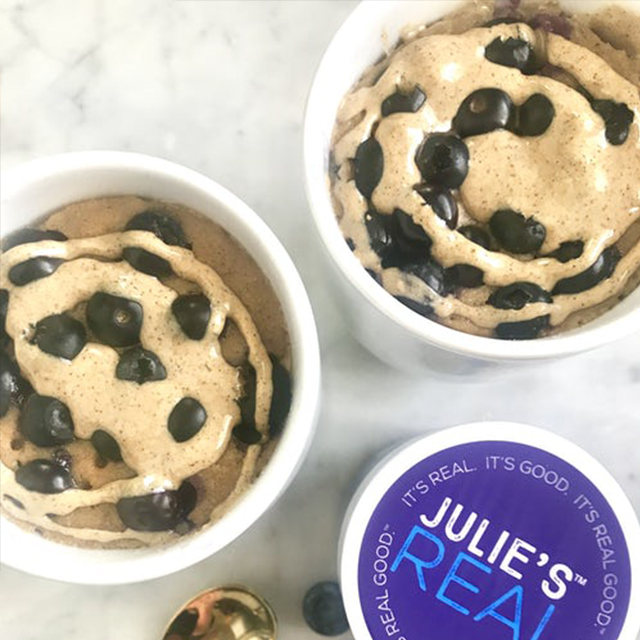 Blueberry Banana Paleo Mug Cake
YOU NEED
1 Mashed Banana
2 tbsp Coconut Flour
Dash of Cinnamon
2 tbsp Maple Syrup
Handful of Blueberries
2 tbsp Cashew Milk
1 Egg
Drizzle:
Directions:
Mash banana and add egg…mix. Mix in the rest of the mug cake ingredients. Cook in microwave safe mug in microwave for 1 minute 45 sec. Heat 1 tbsp
Julie's Real Cashew Butter
and 1/4 tsp coconut oil for 20 seconds in a separate bowl and mix…drizzle on top of mug cake! Let cool and dig in!