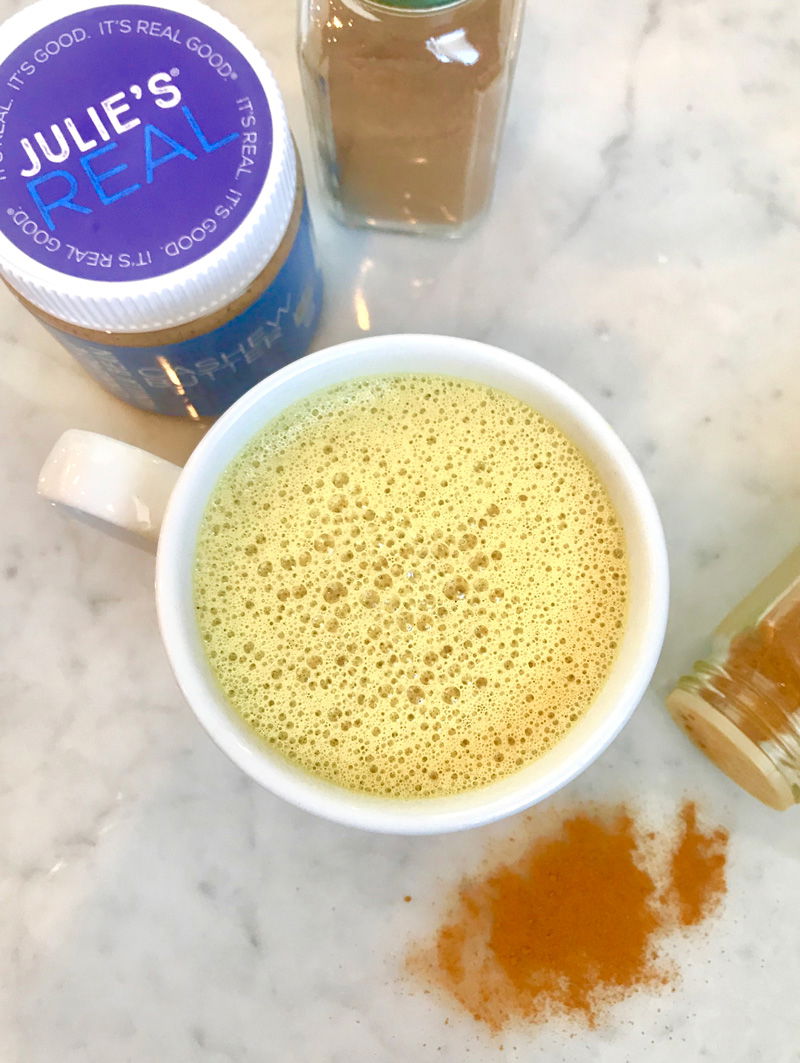 YOU NEED
Mug full of almond milk
1 tbsp maple syrup (optional)
Cinnamon
Nutmeg
Turmeric
Directions:
Fill a mug with almond milk leaving approximately 1 inch of space at the top. Pour into blender. Add dash of cinnamon, dash of nutmeg and a big dash of turmeric. Add heaping scoop of
Julie's Real Cinnamon Vanilla Bean Cashew Butter.
(Add maple syrup if you prefer it sweet!). Blend on high for 20 seconds. Pour back into mug and heat in microwave for 1.5 to 2 minutes.
IS YOUR MOUTH WATERING AS MUCH AS OURS?