Julie's Real Sweet Potato Mash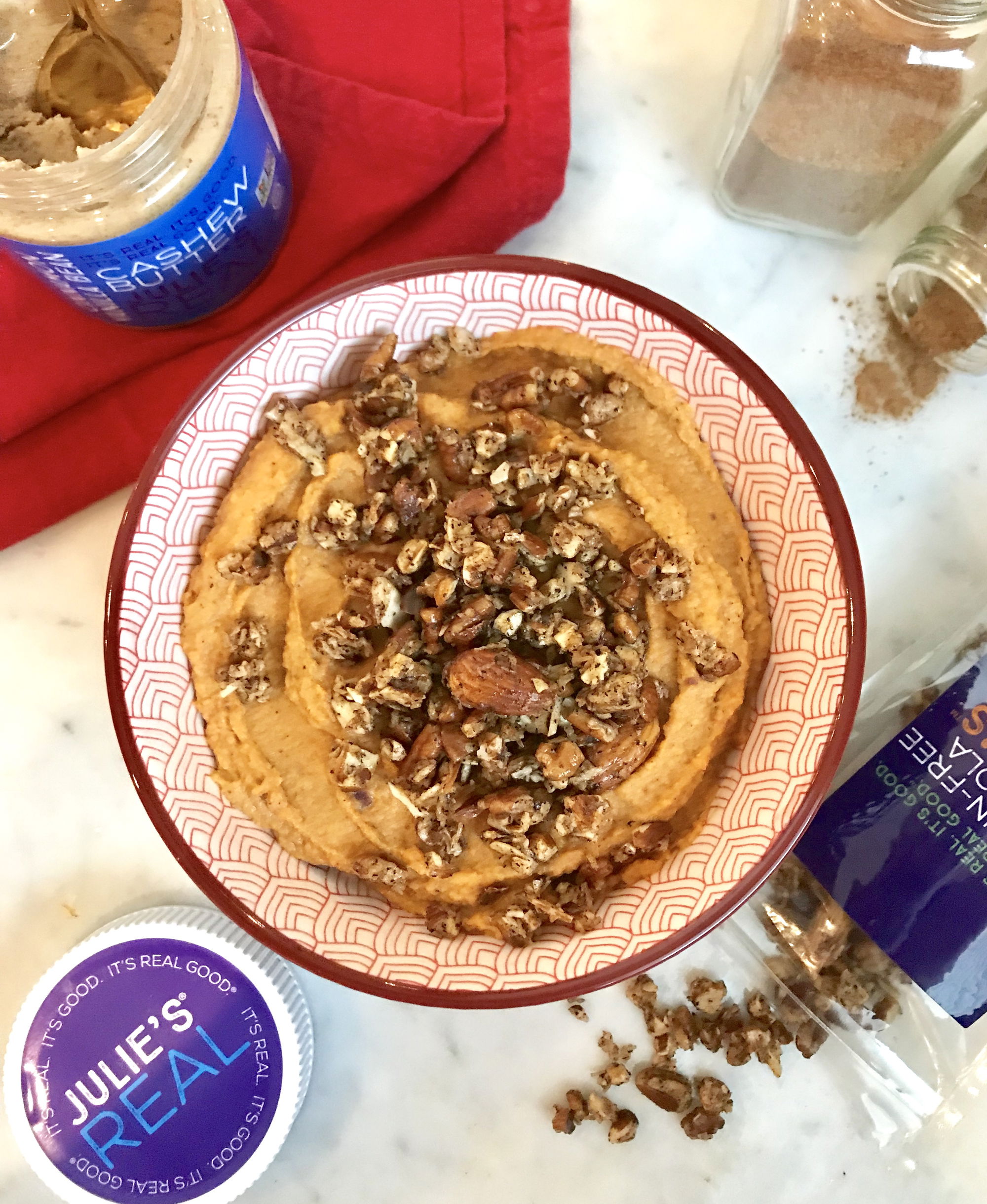 Julie's Real Sweet Potato Mash
YOU NEED
4 – 10 oz bags frozen/cubed sweet potatoes
1/2 cup coconut milk or almond milk
4 tbsp maple syrup
1 tsp cinnamon
1/2 tsp nutmeg
Salt/pepper
Coconut oil/spray
Directions:
Preheat oven to 400 degrees.
Coat baking dish with coconut oil spray.
Place frozen sweet potatoes in baking dish, season with salt and pepper, then toss.
Roast sweet potatoes in oven at 400 degrees for 30-40 minutes, until cooked through.
Let cool for 5 minutes.


Transfer sweet potatoes to food processor.
Add coconut or almond milk, maple syrup, cinnamon, nutmeg and Julie's Real Cashew Butter and process until smooth.
Transfer to serving dish and keep warm until ready to serve.

Prep: approx. 1 hr
Serves: approx. 6-8 people
IS YOUR MOUTH WATERING AS MUCH AS OURS?